Sandra´s First White Star Benji
  known as Benji
born on the 26th of November 2008
in the kennel of Sandra Block
Benji is a happy and sportive tot. He loves animation in every way. Walking, running and retrieving toys are his favourites. He is bubbly and the chef of his pack. He has a look of his girls all the time. But he also loves to be cuddled. We can crawl his belly and ears for hours because he relaxes completely. And Benji loves mental work, learning some tricks and playing hide and seek. He´s a wonderful partner.

German Junior Champion VK (Club)
  German Junior Champion VDH
German Champion VK (Club)
German Champion VDH
Luxemburg Champion
International Champion

Regional Winner Bremen/ Weser- Ems 2010
  Regional Winner North- Rhine- Westphalia 2010
  Regional Winner Baden- Württemberg 2010
  Regional Winner Bavaria 2010
Second Best Male Bolognese Club 2010
Third best Bolognese Club 2010
Regional Winner Mecklenburg- West Pomerania 2011
Regional Winner Thuringia 2011
Regional Winner Rhineland- Palatinate/ Saarland 2011
Second Best Bolognese Club 2011
Regional Winner North- Rhine- Westphalia 2012
Club  Winner 2012
Bundessieger 2012 ÖKV
Qualified for Crufts 2013
 Patellar luxation (0/0)
Eyes: No abnormality detected
Certificate for both

The eyes will be checked- up frequently!

BENJI´S FAMILY FROM THE FATHER´S SIDE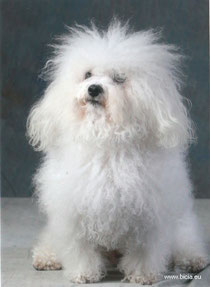 BENJI`S father
Orestes Aphaia

Int. Champion, German Champion, Lux. Champion, VDH- Champion, German Youth Champion, Europe Champion 07, German Bundessieger 07, Denmark Champion, World Youth Champion 06, VDH- Youth Champion

 
© Living in Denmark at BICIA's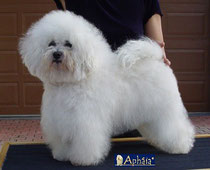 BENJI´S GRANDSIRE
Iato Viola Delle Lame

Austria Champion, Europe Champion, Slovenian Champion
© Ladislav Kamenický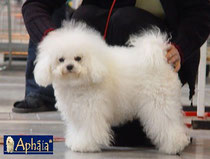 BENJI´S GRANDMOTHER
Amien Blanc Jizerská protez

Austrian Bundessieger, Europe Youth Champion, Slovenian Champion, Slowenian Youth Champion
© Ladislav Kamenický
BENJI´S FAMILY FROM THE MOTHER´S SIDE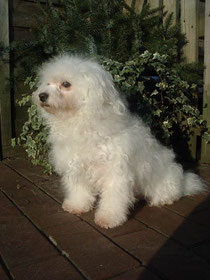 BENJI`S MOTHER
Sandra´s Samona Sita
© Sandra Block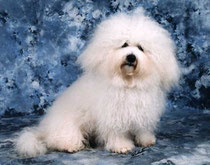 BENJI´S GRANDSIRE
Mylord von Ajaccio

Europe Champion 99, Club Champion 98, German Youth Champion, Europe Youth Champion 98, Regional Champion Hesse, Hamburg, Schleswig- Holstein, Frankonia- Upper Palatinate, South- Brandenburg, Int. Champion, German Champion, Dutch Champion, VDH- Champion, Europe Champion 00, Club Champion 00
© Sandra Block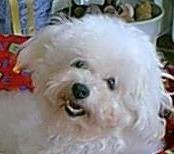 BENJI´S GRANDMOTHER
Baroness Pre radost
© Sandra Block