At January 21st of 2012 Dalila di Chiesanova
got 4 wonderful puppies out of
Evening Star von Ajaccio.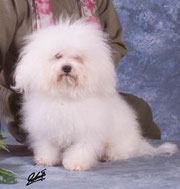 Evening Star von Ajaccio:

German Junior-Champion
German Champion VK & VDH
Champion Bosnia-Herzegovina
International Champion
Bolognese of the year 2003
Club-Junior-Winner 2003
German Bundessieger 2003
Regional Junior Champion Schleswig-Holstein, Saxony-Anhalt, Saxony
Regional Champion Bavaria
Thanks to Erika Fassott for the photo of Evening!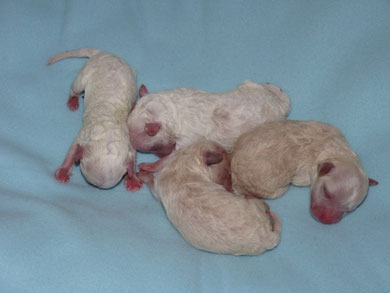 Two males and two female have been born on January 21st of 2012.
Sorry, but uploading all the stuff need so much time. So I decided to give you the link to my German side of the puppies. There you can watch all the pics and films: